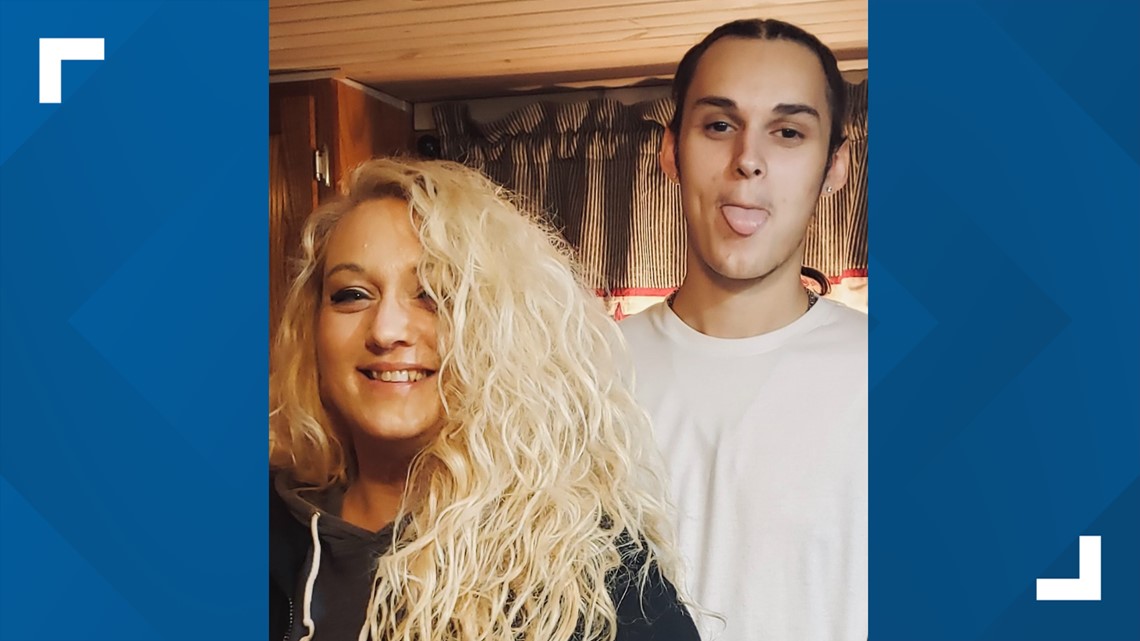 A mother mourns her son killed in a shooting in northeast Columbus
Saturday would have been Layton Ridgedell's 19th birthday. Instead of celebrating, his family mourns his loss.
COLUMBUS, Ohio — On a day when a family should be celebrating their son and brother's 19th birthday, they mourn and demand justice for the loss of Layton Ridgedell.
Ridgedell was one of two people shot and killed in the Albany Crossing Park neighborhood just two weeks ago.
"He was my assistant. Every time I texted him, I was like, 'Layton, I need to take out the trash and I need to do the dishes.' And he would text her back: 'Don't say mom anymore. It is done.' I mean, he wasn't a thug who constantly got into trouble," Layton's mother, Shawna Bobst, said.
Bobst is a single mother with five children and a pediatric nurse who also runs her own business. She said Layton was not who some people online claimed he was.
"I never saw any of this coming. We live in a nice neighborhood. Leeton was such a good boy. Everyone loved him. I don't know how he ended up going that route. I don't know really not. It's just not the way he was raised," she said.
Police say Terrell Hicks-Freeman, 15, and Baron Anderson, 16, are wanted for murder in the deaths of Ridgedell and Mahky Andrews.
Bobst recalled the exact moment she received the call that changed her life forever.
"I never imagined it would be my own kid. Like, I just talked to him that night. I sent him money at Uber. And the whole time, I guess he was here. So I don't even remember anything after that point. Like I was completely in shock. And I just screamed and cried. And it's almost like it wasn't even real yet," he said. said Bobst.
Bobst said her son was killed just a hundred yards from her home.
The Columbus Police Homicide Unit confirms the incident was not gang or drug related and confirms the two suspects were attempting to rob Layton.
"So what's horrible and crazy is that all of these kids are young. They're 15. They're 16. They're kids. But they all have guns," Bobst said.
Bobst confirmed that Layton never owned guns, was not in a gang, or even dropped out of city schools due to the violence and guns he saw.
"Layton kept asking me to take a concealed firearms course. He wasn't old enough to have a gun, though. But he kept telling me every day that he would come and say, 'Mom, this is number 32. This is number 33. There are so many homicides,' she said.
Bobst begs the community and the police to find the suspects and wants them to be tried as adults.
"If they judge them while they are minors, they get a lesser sentence, they almost receive a slap on the hand. And I just think it has to stop. Because it's so easy for 15 and 16 year olds to go out and kill someone," Bobst said.
She warned parents to pay close attention to friend groups and check their children's social media.
"You just have to make sure all of your kids' social media know their friends," Bobst said. "These kids walk around killing each other and then leave and don't think about not thinking about it."
Anyone with information is asked to contact the Columbus Police Homicide Unit at 614-645-4730.
CrimeTracker 10: recent coverage ⬇️
RELATED: Police: 15-year-old charged with fatal shooting at Glenwood community center
RELATED: 3 People, Including 17-Year-Old, Shot Dead in North Court