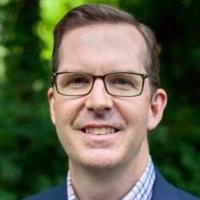 Bousquet lived a life of community service | Local News
Franklin resident and well-known advocate for affordable housing and racial reconciliation, Brant Bousquet, 56, died Monday. He is celebrated by the local community for his dedicated service in many areas.
To those who knew him well, Bousquet was a confidant of great credibility, a good friend and a loving person. He was selfless, honest, diligent, caring and respected.
"He was a great friend, a big brother, a great father and a follower of Christ," said Derrick Solomon, executive director of the Hard Bargain Association. "He taught me perseverance."
Bousquet was also a big listener, said her longtime friend Mindy Tate, executive director of Franklin Tomorrow.
"One thing Brant always gave you was his undivided attention," she said. "When people were talking, he was listening with his ears and eyes, and you knew you were being listened to."
Bousquet began his professional life of service as a staff member of Vanderbilt's Campus Crusade for Christ ministry. In 1991 he met Scott Roley, who moved to Williamson County seeking a career in music but found a passion for protecting the rights of the poor as a pastor at Christ Community Church.
"I was [Bousquet's] pastor, but he was a caretaker to me," Roley said. "He was honest, confidential and someone I relied on. There was a spirituality to him. He made a lot of people's lives better. Life is a lot less interesting without Brant.
Bousquet joined the Mount Hope Hard Bargain Association which Roley and the late Denny Denson, a local black community leader, developed to educate and advocate for people living in the historic black community.
In 1999, after listening to Dr. Tim Henschel, the first physician at Mercy Children's Clinic (MCC), now Mercy Community Healthcare, speak to the church about the vision to provide accessible pediatric care to low-income families, Bousquet and his wife, Virginia, immediately became a partisan. But Bousquet wanted to do more to make the vision a reality.
In 2002, Dick Gygi offered Bousquet the position of Director of Development at Mercy and mentored him as he learned the way.
"Brant was a tenacious supporter of creating ways to serve the underserved," Gygi said. "He was committed and determined to find ways to do the hard things that others would have given up. I will really miss him.
Bousquet's strong fundraising program was the foundation of what MCC became.
"Brant was a perfect fit," said Julian Bibb, one of Mercy Children's Clinic co-founders. "His love of the Lord, his love of racial reconciliation and his love of helping children – he was a perfect fit for all of those things that made Mercy Children's Clinic work."
Bousquet stood up for the voiceless underserved, Henschel added.
"Whether he raised funds or anything to do with Mercy, he was always a really good voice for those who don't have one," he said. "He was just someone who always followed the gospel and cared for the needy. Looking back he was a great staff member and I loved working with him. I can't imagine where I would have been in my career at Mercy without Brant.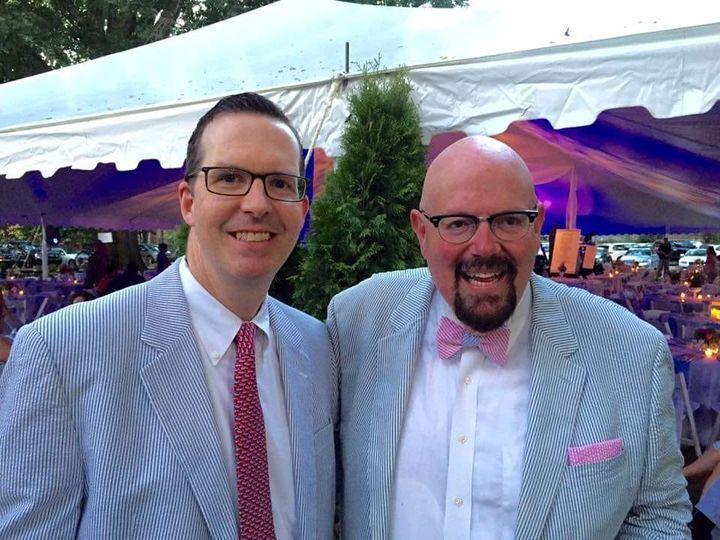 Although Bousquet was not a co-founder of Mercy, he was the one who made it work, said Cindy Siler, current CEO of Mercy Community Healthcare. Bousquet contacted her almost immediately after joining MCHC in 2016 and let her know that "the position you hold is the touch of the Lord".
"There have been changes [since MCC was created], but Mercy's mission hasn't changed," she said. "Change is just one more step, and God is still there. [Brant] said to me over coffee, 'Cindy, this is the hardest job you've ever enjoyed, and it's worth it.' He is one of those people who helped me to be part of something special.
Since opening Mercy 22 years ago, Bousquet and Virginia have never stopped giving and giving.
"He was a young man of morals, values ​​and integrity," said Ralph Drury, another MCC co-founder. "He was just a really good guy."
In 2007, after much prayer, Bousquet found another way to use his talents to be a voice for those who have none. The project, which Denson, Roley and others had just started, was to repair and build affordable homes in Franklin's Hard Bargain neighborhood.
When the project started, Bousquet "took the reins of affordable housing," became an expert and wrote grants for housing projects, Roley said.
According to Salomon, Bousquet was strong when needed but also gentle when needed. He championed homes for low-income families in Franklin and was instrumental in developing – with support from David Crane of Crane Builders and project superintendent John Murphy – the 13 homes now on Bungalow Court in Hard Bargain.
"He was pushed back when he started the [affordable housing] project, but he persevered and found the resources to make it happen," Solomon said.
During this time, Bousquet earned the name "White Panther" from Denson, who was a member of the Black Panthers.
Bousquet remained with Hard Bargain until 2019, when he felt called to do something different – a position with Saddle Up!, a non-profit organization that provides a therapeutic and recreational experience with horses for children with disabilities.
"He made Hard Bargain a wonderful organization," Bibb said. "He said he was led by prayer. He left because he needed to follow his faith. His son, [Robert], was a student at Saddle Up! and I had a great experience there."
Bousquet's time at Saddle Up! was cut short when the coronavirus hit in 2020 and the fundraising opportunities came to a halt when it all came to a halt.
He then accepted a position at Battle Ground Academy, his son, Paul's, alma mater.
"He was as excited about the future of BGA as he was enjoying the experience of his son, Paul, and was happy to talk about the two with anyone and everyone," said Tom Evans, director of the advancement of BGA. "His kindness will be greatly missed."
A visitation will be held on Friday from 5-8 p.m. at BGA's Harlin Student Center at 336 Ernest Rice Lane in Franklin. The funeral will be held Saturday at 2 p.m. at the Franklin First United Methodist Church, located at 120 Aldersgate Way in Franklin. The burial will be a private matter.
"What he did to Franklin was transformative," Bibb said. "He was a giver who always served the Lord and sought a better life for others. He was also a wonderful husband and father. He loved his family. He always managed to place this part of his life in the right place.
Bousquet is survived by his wife, Virginia; sons Robert and Paul; and special friend, Tray Rogers.
"Franklin is a better community because of Brant Bousquet," Evans said. "His commitment to serving others was unparalleled, and I am grateful to his family for sharing it with us."