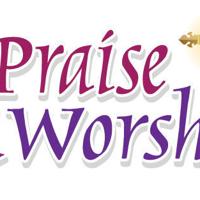 Church of St. Thomas the Apostle by Tom Socha | Community
On Wednesday evenings during the holy season of Lent at 6:00 p.m. at St. Thomas Church in Elkland, we will walk the road to Calvary with Jesus, stopping at the 14 stops to contemplate his pain and crucifixion that he endured for us.
After the stations, we will meet in St. Thomas Hall, 6:30-7:30 p.m., to explore the Mystery of the Eucharist, the pinnacle of our worship as Catholic Christians.
The people at the Institut des Augustins have designed a video program to help us discover how God is truly present to us and invites us to enter into an intimate union with him in the Eucharist. We will examine the effects of the sacrament and its placement in the Mass, the scriptural foundation of the sacrament, and discover the beauty of Holy Communion and the transforming power of the grace God offers us in this sacrament.
Light Is On For You confessions will take place on Monday, March 14 from 5-6:30 p.m.
Members of the Knights of Columbus will hold their monthly meeting after confessions.
Father Mosley will be the guest speaker at 6 p.m. Thursday, March 17 for the Valley Ministerium Lenten Service, Knoxville Community Service. Parishioners of St. Thomas Parish are asked to provide bites: cookies, brownies, cupcakes, vegetable platters or small sandwiches for the event. Please let Louise or Father know what you can bring.
Our special collection this week is for the support of churches in Central and Eastern Europe. Communist and atheist control has reigned over this region for many years. Freedom and religious ideals have been suppressed and need to be rebuilt. Your support helps rebuild church programs such as seminaries, family and youth education programs,
Don't forget to put your change and extra dollars in your Catholic Relief Service rice bowls. CRS is actively engaged in the relocation of refugees from Ukraine to neighboring countries.