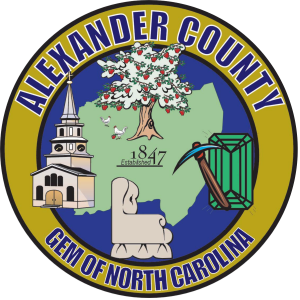 Community Employment Case Manager
Position:​​Community Employment Case Manager
Post status: Full-time
department: Social services
Wage scale: $34,808.06 – $49,182.88
Opening date:​March 2, 2022
Closing Date:​March 16, 2022
Job Description:
An employee in this class should be non-judgmental, respectful and able to provide timely and appropriate services to ease financial pressures and stabilize the client's family. The work involves motivating, counseling and empowering clients to change their behaviors, with the core of the work being to promote personal responsibility and self-sufficiency. This employee may additionally be responsible for determining the applicant's eligibility for food and nutrition services, temporary assistance for families in need, child care, adult Medicaid and/or to Medicaid for families and children. The job would involve continuously monitoring compliance with all program requirements, responding to customer requests and assistance needs, providing feedback to the supervisor on program matters, and closing cases when a customer is unavailable. is no longer eligible for services. Supervision is provided by the Family & Children's Medicaid Income Maintenance Supervisor III.
Responsibilities:
• Performs psychosocial assessments to assess the client's situation and develop a plan to remove barriers to employment.
• Assesses client's work history, barriers to employment establishes a basic plan of action to move the client towards their employment goals.
• Negotiates mutual accountability agreement with customer, provides and connects appropriate support services.
• Explains in detail the client's rights and responsibilities.
• Provides and connects the client to appropriate support services that the family may need.
• Determines eligibility for all other programs such as Medicaid, FNS, daycare, etc. for which the family may potentially be eligible.
• Maintains a workload of Work First, Medicaid, Transitional Medicaid, FNS and Childcare cases.
• Reviews, tracks, monitors and administers maintenance of ongoing cases in accordance with State policy.
• Evaluates clients' progress toward achieving goals set out in their Mutual Accountability Agreement.
• Determines if the client is making satisfactory progress or if their plan needs to be modified.
• Provides/arranges support services to maintain employment-related activities.
• Determines continued eligibility for benefits, including an explanation of program rules, notices, changes in household composition, address, income, etc.
• Handles county transfers (to MAF-C), ACTS, FRR, BEER reports, mass reviews and assessment for Medicaid whenever a Work First case ends.
• Monitors clients' compliance with their employability plan.
• Conduct assessment in accordance with multi-program policy and procedures to determine eligibility, then after determination – complete data entry forms and notify client of eligibility status.
• Develops and implements realistic placement goals for the individual, assessing skills, experience, education and motivation for appropriate employment situations.
• Prepares client with job search and interview skills through local community college.
• Provides follow-up services to maintain employment.
• Uses collateral contacts, home visits, computer surveys, etc. to investigate possible fraud in the WF case.
• Refers, as appropriate, to the Program Integrity Unit.
• Report attendance and hours of employment in a timely manner; gathers the information needed to determine successful attendance and publishes the client's Work First verification if all requirements are met for that particular month.
Qualifications:
• Bachelor's degree in human services or a related field and two years of experience providing case processing services in a human services setting; Where
• A four-year degree and three years of experience providing case processing services in a human services setting, one of which must be at Income Maintenance Level II; Where
• An associate degree in a human services field with four years of experience as a social worker in a human services setting, one of which must be at the level of Income Maintenance Social Worker II ; Where
• High school education and six years experience as a social worker in a social service setting, one of which must be at the level of Income Maintenance Social Worker II; Where
• An equivalent combination of education and experience.
• (Social Worker Services is defined as experience that will provide the knowledge, skills and abilities necessary to perform the duties of the position.) Work experience as a Social Worker Placement Specialist is equal to the income maintenance social worker level II in the administration of this class. .
Applications can be submitted online at www.alexandercountync.gov or by mail to Alexander County Human Resources, 621 Liledoun Road, Taylorsville, NC 28681.