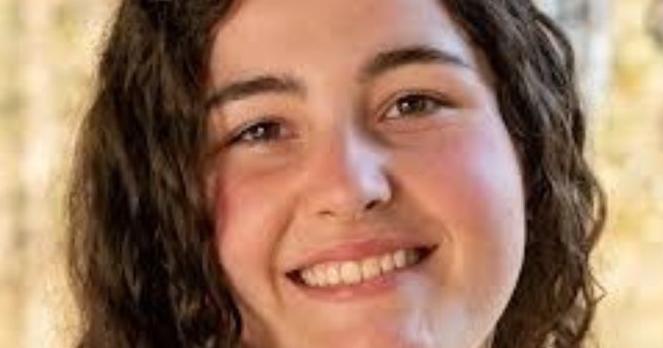 community: GLSE honors two Girl Scouts with scholarships | Entertainment/Life
Girl Scouts Louisiana East honored two Girl Scouts with the Cookies to College Scholarship, an annual scholarship program that awards two $1,000 scholarships each year. This year's winners are Lena Gunn and Lindsay Michel.
Gunn is a recent Gold Award recipient and has been involved with Girl Scouts for over 10 years. She graduated with honors from Mandeville High School and will attend LSU in the fall, where she will pursue a degree in mechanical engineering.
Michel is also a Gold Award recipient and has been involved with the Girl Scouts for 12 years. She graduated with honors from Covington High School and will attend Nicholls State University in the fall to study biological sciences with an emphasis on marine science.
The Cookies to College Scholarship is awarded by a vote of the Product Program Advisory Committee made up of GSLE volunteers. Applicants must be currently enrolled with GSLE, have graduated from high school, plan to further their education by enrolling in a community college or four-year degree program, and have participated in the GSLE Cookie Program within the past four last years.
Civil Air Patrol promotes officer cadets
The Brig. The Gen. Billy Mitchell Award was presented to three Civilian Air Patrol cadets from the Capitol City Squadron on July 11.
cadets Thomas Watkin, Cullen Chaney and Giselle El Bechir were promoted to cadet second lieutenant after receiving the award, which requires exemplary service to the Civil Air Patrol and completion of the many educational, community service, and physical training requirements of the cadet program .
State Senator Franklin leaf awarded the prizes. Foil is a retired Navy captain who served in the JAG corps primarily as a trial judge. Foil noted that programs like this provide participants with valuable training and leadership opportunities that will serve cadets well in their future endeavours.
Mitchell Award recipients who choose to enlist in the U.S. Air Force do so at the advanced rank E-3, Airman First Class, and the U.S. Armed Forces favorably evaluates AFROTC and AF Academy applicants. if they deserved this achievement.