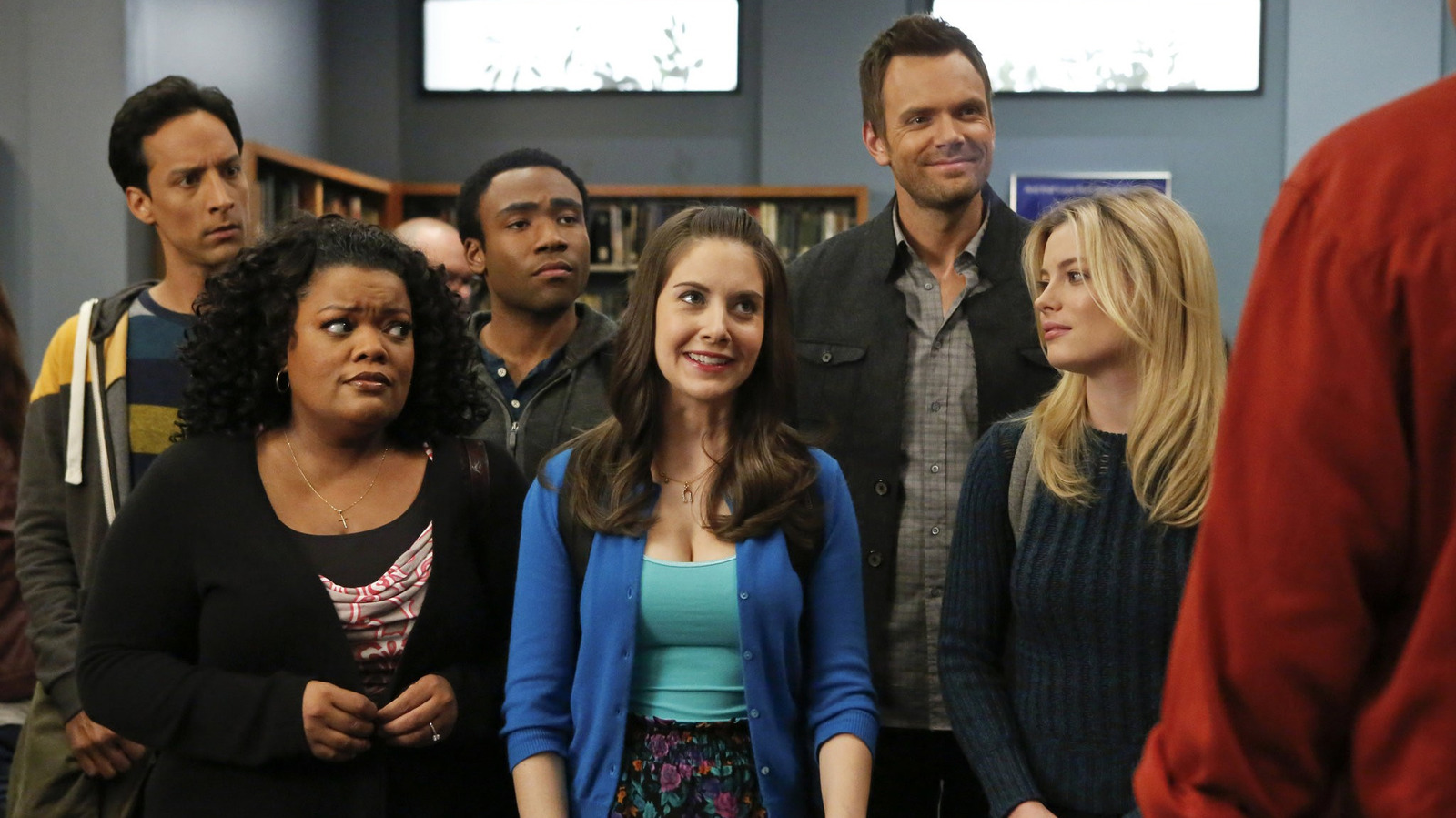 Dan Harmon loves the issues that come with his community film script
As mentioned, "Community" is the little show that could, and even after all this time, it seems like everyone is at least interested in getting together. In 2017, Harmon said he was try to make the movie with help from episode director (and "F9" director) Justin Lin, and even Joe Russo (who directed episodes of the show before moving to Marvel) shared his conviction in the movie finally happening. In 2020, the cast reunited for a hilarious table read with special guest Pedro Pascal, and then Dan Harmon teased that the movie talks were happening once again.
Finally, last year, Harmon said "the gears are turning" on the film. Costs. Fees, fees, fees.
Now, the question Harmon faces is, what would the movie be about? There's a simple option, the one the show itself offered in season 5: stage an epic rescue for Troy (Donald Glover) and LeVar Burton, who have been captured by off-screen pirates.
The problem, according to Harmon, is whether to make a film full of fan service for those who have waited for the film for years, or "serve a mythical new viewer." For Harmon, the sweet spot is to make a movie that not only fans can enjoy, but they can also step back and say, "You know, the crazy thing about this community movie is, if you didn't know not that there was a show, this is an incredibly good movie." Luckily, Harmon enjoys tackling these issues. The creator said
"The only issues become the creative issues, which is great, because I love those issues. I love having those conversations, and they happen."
Hopefully it won't have to deal with these issues any longer and we can fulfill the destiny of six seasons and one movie.