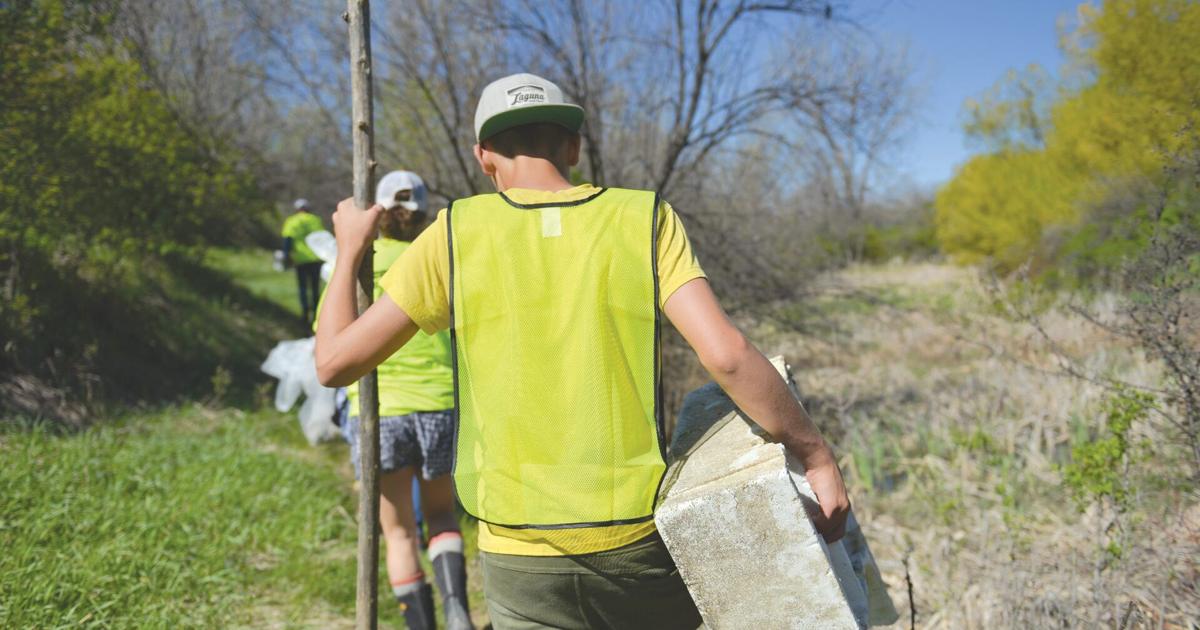 Editorial: We all have a stake in our community, let's help take care of it | Editorials
Sheets. Wind. Rain. Snow. Ice. After a season of windy weather, most people look forward to seedlings sprouting, grass turning green and trees budding. However, not everything that emerges from the winter chore attracts a community. Along with bits of greenery and things growing, litter tends to come to the surface at this time of year.
It has been hidden under snow and ice, but now that those weather elements have thawed, the litter thrown or blown onto the streets and yards needs to be tended.
Government entities send street sweepers into the community to clean up whatever sand, dirt and trash they can, but as members of the community, all can help beautify the area. And, the city has made it super easy (and fun).
For the past five years, the Town of Sheridan has hosted a Community Cleanup Day. This year's event, scheduled for May 7, will offer volunteers the opportunity to team up and tackle specific areas of the community for beautification via litter collection.
Volunteers will be assigned specific areas within the city limits and will receive supplies to clean up our community after the winter thaw.
Some companies participate in the event, but it doesn't have to be so formal. Groups of friends seeking to provide community service do not have to be associated with a particular group.
If you're not sure you can convince friends or groups to participate in the task, here are some tips to encourage them:
• Make it a contest. For competitors, create a challenge to see who can pick up the most micro-waste during the run.
• Have fun. Bring a small portable speaker to listen to music while you work. You learn a lot about people by their taste in music and you might even find out who has a great voice or the best dance moves.
• Make it a treat. Some volunteer groups encourage participation by offering things like coffee and donuts. While serving the community is enough for many to volunteer, snacking never hurts.
• Talk about that. While it may prove difficult to convince friends, family and service groups to forego a weekend in May — just when many want to spend time outdoors to have fun — it is important to explain why. Talking about the shared values ​​of community, service, friendliness and caring for the spaces we inhabit can give an emotional lift to everyone involved.
Sheridan County residents are proud of the beauty of the surroundings here, and rightly so. While taxpayer dollars certainly help maintain this quality of life and the cleanliness of our community, we all have a stake in the process and therefore in the work.
Registration for the May 7 Community Cleanup Day will remain open until April 22. Take the next few weeks to get your group together and make plans for the day.
For more information about the event, contact Seliena Parker, Recycling and Solid Waste Coordinator for the City of Sheridan, at 307-674-8461 or email her at [email protected]