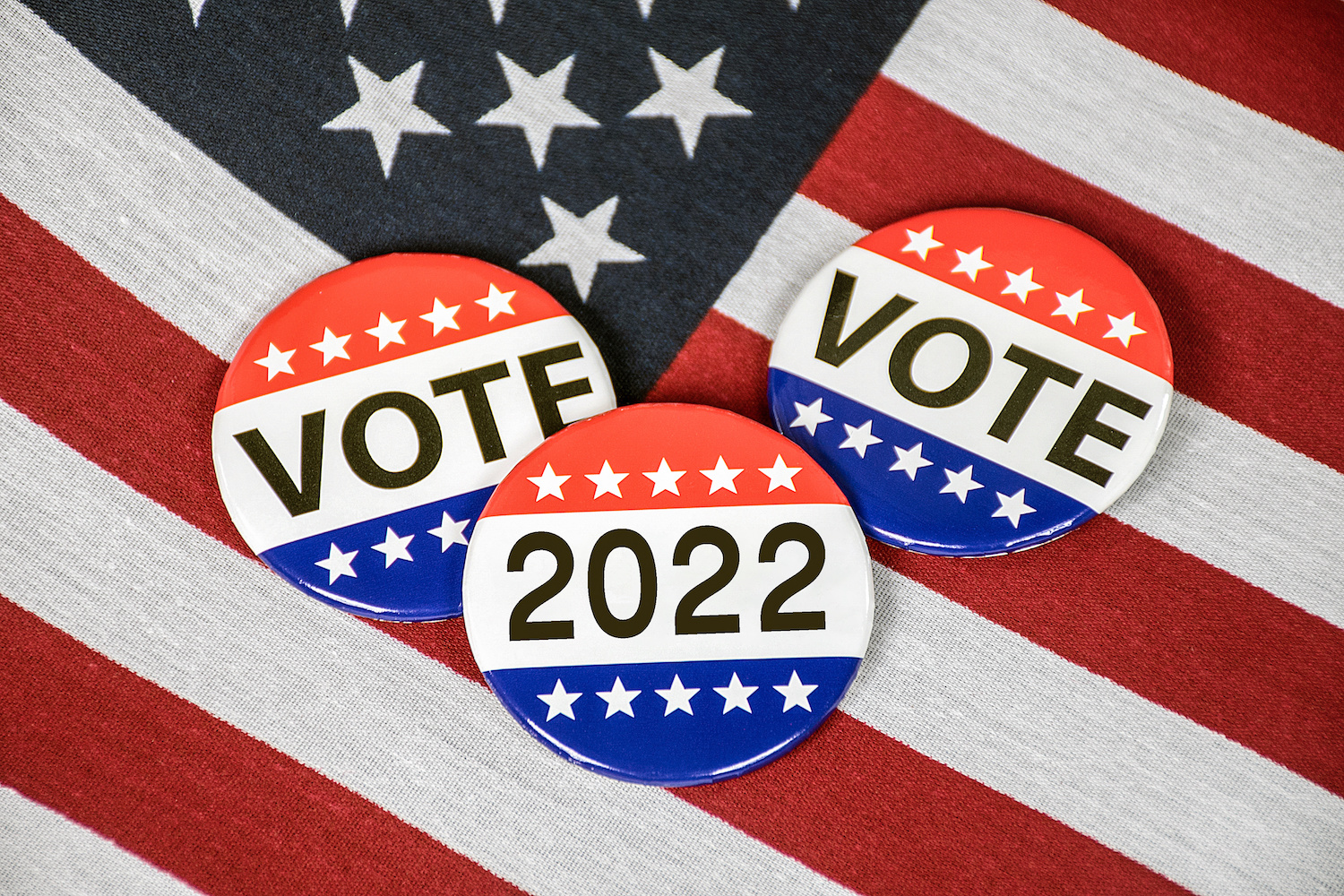 Election 2022: Carson City Board of Supervisors, Ward 1
4 year term
Wade Bradshaw
Address:
Occupation: Electronics Technician
Age: 50 years old
Contact:
www.wadeforthewin.com
FB: wade for victory
Education:
Tonopah High School – Tonopah, NV
Western Nevada College – Associates in Electronic Technology
University of Phoenix (Reno Campus) – Bachelor of Science in Information Technology
Why are you running?:
Carson City has grown and changed over my years here. Residents feel that council is making decisions without their perspective. I want to incorporate the residents' perspective into council's deliberations to reach a balanced decision. Being entrenched in the same public environment for many years can lead to linear thinking. I want to bring my private sector experience and technical background to ask critical questions to get the best outcome for the city. I'm your savvy curator for this job.
Briefly describe the main tasks of the position for which you are applying:
Three parts: a) Enacting laws for the Unified Municipality of Carson City, consistent with the United States Constitution and Nevada Revised Statutes and City Ordinances, b) Overseeing City Services to Serve Our Residents, and c) Listening residents and put them in touch with services so that their problems can be resolved.
A brief statement about your platform:
Public safety is a priority. General well-being and safety are paramount. We must continue to fund our local law enforcement at a level that ensures our community is safe and that all emergency services are available when and where the public needs them. Having a safe community attracts families and creates a healthy and productive community.
Carson City will continue to grow. Growth often presents challenges such as the expansion of our infrastructure and the demand on our natural resources. We must ensure that this rate of growth and our natural resources are constantly monitored and balanced. I will take input from City staff as well as the community to make the difficult trade-offs and priorities while being fiscally responsible to our ratepayers.
Updating the master plan and aligning it with city ordinances is essential. Work with the community to ensure everyone, including all stakeholders, understands city ordinances. It is our shared responsibility to create the vision of a future Carson City for all residents and not for special interest groups.
We have learned many lessons from the COVID emergency and I will work to protect your family, your home and your livelihood.
What makes you the most qualified candidate for this position?
As the Electronic Claims Coordinator for the Nevada Medicaid Supporting Tax Agent, I conducted training workshops and worked cooperatively with Medicaid providers to resolve systems issues.
Currently, I am employed at Bently Nevada, a private company of Baker Hughes, which provides energy technology services – making energy safer, cleaner and more efficient. My ability to communicate and rely on my colleague's expertise has allowed us to provide engineering data to our customers. This technical experience will allow me to analyze data and ask the critical questions needed to bring all aspects of the issues facing our community into board discussions.
Coming from a family business, I understand the importance of small businesses to thrive. That same family business experience instilled in me a deep sense of commitment, a dedication to service, and an understanding of the attributes of success.
For me, the foundation and success of a public servant begins with listening to residents about their concerns. The public forums will be a focal point for me; encourage community participation in creating.
Stacey Giomi
Address: PO Box 188, Carson City, NV 89702-0188
Occupation: Director of Facilities and Emergency Preparedness for Nevada Nonprofit Health Centers.
Age: 60 years old
Contact:
www.staceygiomi.com
Service status, including function, military or civil service:
Elected to serve as Ward 1 Supervisor on the Carson City Board of Supervisors for a term that began in January 2019, which is my current position. As a Board Representative, I am Vice President of the Nevada Counties Association, District President of the Carson Water Sub-Conservancy, and a member of the Carson City Tourism Authority. I retired from the Carson City Fire Department in 2015 after a career spanning over 31 years where I served in all ranks of the service before retiring as Fire Chief and Chief Operating Officer emergencies. I am appointed by the Governor to the State Indigent Accident Fund. Previously, I served several Nevada governors as a representative on the State Homeland Security Funding Committee, the State Emergency Response Commission, and the Coordinating Council of the emergency management. I am a former member of the 9-1-1 Surcharge Advisory Committee, the Debit Management Commission and the Charter Review Committee.
I have served various local and national non-profit organizations over the years, including:
Current President of Advocates to End Domestic Violence
Current secretary of the Rural Nevada Retired Senior Volunteer Program (RSVP) Board of Directors
Past President of the Nevada Association of Fire Chiefs
Advisory Board Member, UNR Cooperative Extension, Fire Adapted Communities Advisory Board
Education:
I have two BScs from Cogswell College. One in public administration/fire and one in fire prevention technology. I graduated Summa Cum Laude in both degree programs.
Why are you running?
In my role as fire chief and now as a member of the board of directors, I have developed a deep connection with the people of this community. My compassion for the people I serve drives me to make decisions based on my leadership, my integrity and my extensive experience as a public servant. Carson City deserves someone who will be dedicated to maintaining our quality of life and making Carson City a great place to live, work and play.
Briefly describe the main tasks of the position for which you are applying:
The Carson City Board of Supervisors is the political and legislative body of the Consolidated Municipality of Carson City. We are responsible for making ordinances, approving an annual budget and supervising – broadly defined – the functions of the city.
A brief statement about your platform:
In my opinion, the most important job of an elected official is to ensure the health, safety and well-being of the citizens of that community. Elected officials cannot be narrow-minded and focus on one issue because our community has many priorities.
Public safety is certainly a top priority and I have strongly supported the fire department, sheriff's department, district attorney's office, alternative sentencing department and the courts by endorsing and expanding key programs aimed at improve public safety. I will continue to be a strong advocate for public safety in the years to come.
Infrastructure is an essential part of our community. Drinking water, wastewater treatment and stormwater management are key elements of my platform. Improvements to these essential pieces of infrastructure ensure that residents of Carson City are safe in their homes.
We must continue to ensure that we have manageable and sustainable growth – to do this we must update our master plan and give our residents of today the opportunity to contribute to this valuable document.
Most importantly, all of this must be done in a way that is fiscally responsible and reflects our values ​​and quality of life.
What makes you the most qualified candidate for this position:
Stephen Covey, author and educator, said, "What you do has a far greater impact than what you say." I have a demonstrated history of service to this community, dating back to my time as a volunteer firefighter in 1979, to my time over the past four years as your Ward 1 Supervisor. In those 43 years, I learned a thing or two about what's important to this community. Assuming personal responsibility, a moral code, a strong work ethic, being fiscally responsible with taxpayer dollars, a helping hand not a gift forever, helping your neighbors, resilience in the face of adversity and tragedy, cooperation between city and state agencies, giving every citizen a voice and allowing that voice to be heard, treating each other with respect and never forgetting that anyone working in city government is ultimately a servant of the public.
I have lived my professional and personal life using these broad guidelines to try to ensure that I leave our community a better place when my job is done.
I believe my proven track record, my background in community service, my dedication to helping others, and my compassion and integrity give me an edge in my role as a public servant. If re-elected to the Board of Supervisors, I pledge to dedicate myself to these values ​​and to making Carson City the best place to live in our great state.