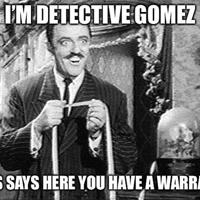 EPD uses social media humor to reach the community | Local News
Through donut jokes and poking fun at con artists, the Elizabethtown Police Department Facebook page uses humor through pictures, posts and videos in an effort to get their messages across.
John Thomas, EPD Public Information Officer, has worked at the EPD since 2016. Chris Denham is also the Department's Public Information Officer.
Thomas said that to reach people, social media pages need to cut through voices and be able to grab people's attention.
When they have people's attention, he said they can then build rapport and a relationship with community members, and be able to get their messages to reach people and connect with them. , such as messages about possible scams.
"People are drawn to humor," he said.
When he started working at EPD, he said they looked at their current social media communications efforts and decided they wanted to expand.
He said they had less than 10,000 followers across all social media platforms. Today, they have over 31,000 followers on Facebook alone.
Thomas said social media is the most effective way to reach as many citizens as possible. He also said this was the case for people contacting them for crime advice or help answering questions. He said interactions between the community and the police have also increased.
"It is potentially the best way to directly reach our citizens," he said.
One thing they do in their humorous social media posts is embody police stereotypes like donuts.
"We are very capable of laughing at ourselves. We are able to take stereotypes about us and have fun with them," he said.
Thomas also said he tries to pay close attention to social media trends and then leverage those for most social posts.
He said the use of humor in the posts helps humanize the department and demystify the officers who work there. He said they would like to try to let people know that the police are not always stiff and unapproachable.
Thomas said he and Denham receive real-life comments from people on their social media posts and videos saying they like them.
However, Thomas said they try to be careful not to trivialize issues that are serious for people, and are generally careful about messaging to make sure they don't get caught up in the wrong. senses.
"We have to find the right balance using humor because a lot of what law enforcement does is very serious," he said.
Thomas said he believes social media is here to stay and will be an integral part of every department for a line of communication between police and the community.
Andrew Harp can be reached at 270-505-1414 or [email protected]