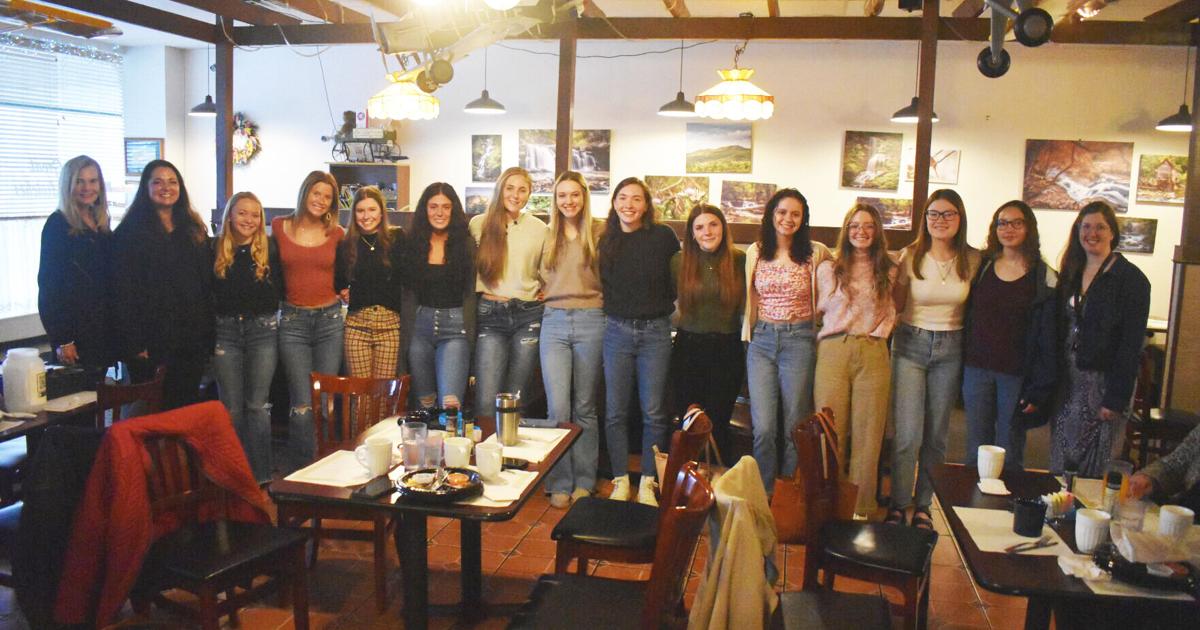 Interact Club Gives Sponsors Community Service Update | Local News
FAIRMONT — Maintaining student civic engagement is key to an engaged community.
This is the goal that the Fairmont South Rotary Club aims to achieve by sponsoring the Interact Club at Fairmont Senior High. Interact was created to give high school students a taste of community support and service and dip their toes into the work that local Rotary clubs are proud of.
On Wednesday morning, the 11 seniors from the Interact club at the Fairmont Senior were the guests of honor along with their co-sponsor Cassie Garcia and Marion County School Superintendent Donna Hage.
"Our club is kind of like a miniature version of the Rotary club. We're a community service-based organization within high school," Garcia said. "We look for opportunities for students to serve their community with some great projects throughout the year."
This year, Interact students volunteered as Salvation Army bell ringers, helped the Rotary Club of South Fairmont set up and tear down the Celebration of Lights, and helped provide gifts to charities within the school.
The group is planning a spring fundraiser that will include a walkathon, movie night to help raise awareness of the Interact club.
Currently, the FSHS Interact Club has approximately 80 members, and there are no barriers to membership other than a student willing to serve the community. For Garcia, the time students devote to the club is increased tenfold by the experiences they gain through volunteer work.
"One of the most important things students take away from the work they do is the awareness of their own privilege," Garcia said. "They find ways to put their skills to use in the community, and those two things are life skills that we all need to build on."
Hage was brief in his remarks Wednesday morning, but highlighted the work Marion County students are doing and said Interact students are examples of what it means to be model citizens.
"One of the most important things we teach students as a school system is to be good citizens and to give back to their communities. It's great that Rotary is sponsoring Interact," Hage said. "These community members and this club not only set a good example, but it gives our students a sense of support to know they have this network of individuals that ground them."
Hage compared students to sports teams, how the community is used to cheering on students on the field, but students serving in Interact can often go unnoticed.
"It's good for these students to see this informal setting and to see the support they have," Hage said.
Rebecca Burton, president of the South Fairmont Rotary Club, said the work the students are engaged in is exactly the kind of work Rotary strives to see in the community.
"You have to start young with these people. Many of these students are naturally connected [to the community] but this group gives them a way to be connected to an adult organization that they might want to become a part of themselves," Burton said. "Many organizations like ours struggle for membership, especially a weekly like ours. When students have these positive experiences and see what we are doing, this club will continue forever.