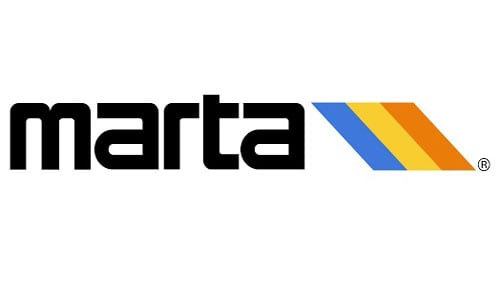 MARTA seeks new members for the Riders Advisory Council – On Common Ground News
ATLANTA — The Metropolitan Atlanta Rapid Transit Authority (MARTA) is looking for people to serve on its Riders' Advisory Council (RAC), an all-volunteer group that provides feedback on improving the overall transit experience for customers. The inaugural board members resign in May after a two-year term.
The board is made up of 25 members representing MARTA's diverse customer base and hailing from its four service jurisdictions, the city of Atlanta and the counties of Clayton, DeKalb and Fulton. All are eligible to serve on the board, except MARTA employees, owners or employees of businesses with active MARTA contracts, elected officials, and those under 18.
"The RAC provides a forum for transit stakeholders to share their concerns and opinions, and members are an important link to the communities we serve," said Rhonda Allen, Director of Customer Experience at MARTA. "I encourage transit advocates and critics to apply so we can together ensure customer feedback is part of the decision-making process."
The board will meet on the first Wednesday of each month, starting in June, to provide input on a range of topics, including helping us improve mobile apps and our digital customer communication platforms, look and feel, and train station amenities, and the overhaul of our bus network.
RAC members will also learn the inner workings of the transit system, receive tours of MARTA's operating facilities, and briefings on proposed transit initiatives and MARTA's governance and operations.
The former RAC participated in the interior and exterior design of the new cars, provided suggestions to reduce the impact on customers during expansion and improvement projects, and recommended the installation of a passage for pedestrians signaled at the Civic Center station, which will be completed this spring.
To learn more about the RAC and apply for membership, visit MARTA (itsmarta.com). You can also pick up an application at the Customer Information Kiosk at Five Points Station or at MARTA Headquarters, located at 2424 Piedmont Rd. NE in Atlanta.
Customers are encouraged to connect with MARTA anytime through our customer call center at 404-848-5000 and the social media pages @MARTAservice on Twitter, @MARTAtransit on Facebook and @marta_explorers on Instagram.


Post views:
ten