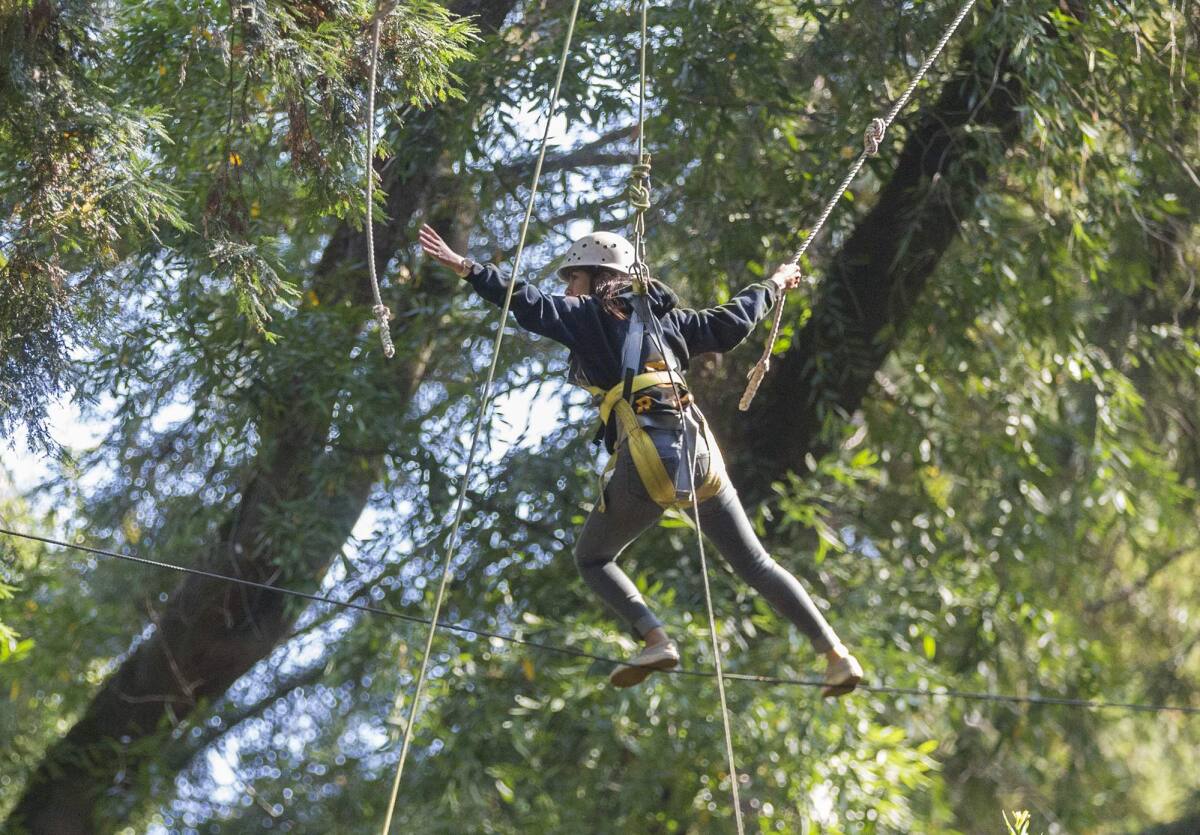 Sonoma Valley Unified School District, Youth & Family Services partner again
The Sonoma Valley Unified School District will work with Sonoma Valley Youth and Family Services to provide assistance to students who have committed citable offenses.
The SVUSD Board of Directors voted 5-0 at its Tuesday meeting to enter into a Memorandum of Understanding (MOU) with Youth & Family Services that will provide a referral system that can enable students ages 12-18 to avoid the juvenile justice system.
"I strongly support that the board consider approving this deal," district superintendent Dr. Adrian Palazuelos said before the vote.
As part of the MOU, district administrators and councilors will contact parents or guardians to refer their student to the service, which is funded by the City of Sonoma and the Sonoma County Sheriff's Office. If parents agree to have their child enter a program, they sign a contract that allows the district to deliver the student's Individual Education Plan (IEP) to the program.
A case management program is then put in place to meet the specific needs and circumstances of the student and their family. The student receives a certificate at the end of the program. Students who do not complete the program may be sent back to the juvenile justice system.
The school district will provide relevant student information to Youth and Family Services, classrooms for its parenting classes, and appropriate campus spaces for its staff to meet with students.
Serving the Sonoma Valley for more than 20 years, youth and family services leaders say they offer transformative and restorative programs in which referred youth receive training in executive functions and leadership to improve their self-awareness, self-control, goal setting and execution, ability to identify values ​​and beliefs, and ability to identify skills and talents.
Students learn to take responsibility for their actions as well as to understand the harm they have caused and to have the possibility of obtaining redress. As the service has evolved, the recidivism rate has tended to decline; in 2019-20, only 2% of the 230 students in the program received another citation.
During the public comment period at the board meeting, Leslie Nicholson – a parent and executive director of RISK Sonoma, a parent support network focused on resources, information, support and knowledge – said her son, whom she adopted from South Korea, faced many challenges during the 2015-2016 school year, but received help from Youth and Family Services.
"He's a kid of color, but he wasn't singled out or targeted or anything like that," she said. "He did something wrong, and as parents, we were grateful that someone held him accountable for his actions and that he [was offered] Public Service.
"He didn't go to a juvenile hall and he didn't get into the 'system'. It didn't make everything perfect, but it made him realize what he had done wrong. I support this program and hope it will be reinstated in high school to provide services.
Previously, the high school had a resource officer assigned to the campus, who referred students to youth and family services. When that program ended, there was no formal working agreement between the district and departments until the board vote Tuesday.
Mariana Madrigal, a full-time bilingual community liaison for the school district, also provided public comments, praising the SVYFS Parent Project, a 10-week program offered twice a year that is designed specifically for parents of volunteer children. and out of the ordinary. control children and adolescents.
"I really like the Parent Project because it has helped me talk to my child better," she says. "At the time, I was working at Adele Harrison [Middle School] and this course has helped me understand how families can benefit.
Madrigal also appreciates that the Parent Project offers classes in both English and Spanish.
Youth & Family Services also provides students with community service and community bonding opportunities by partnering with local agencies and organizations, and works closely with Challenge Sonoma Ropes Course to provide experiential learning experiences and based on adventure to all young people in the program.
The SVUSD Board first considered establishing a Memorandum of Understanding with Services at its June 21 Board meeting, but it was not passed as the vote was 2 against 2, directors Anne Ching and Cathy Coleman voting in favor and directors Troy Knox and Melanie Blake voting against. this. Administrator John Kelly was not present.
At Tuesday's meeting, Knox and Blake explained why they changed their votes.
"At the time [of the June 21 meeting], some of the provisions around parental involvement and procedures with IEPs were unclear to me," Knox said. "I have since had a conversation with the general manager [Vanessa Glamore Rognlien] it was very productive.
"It seems like a very good program and I would have been much more willing to endorse it if there had been a presentation about it."
Blake said she agrees with Knox and is thrilled that the alliance is being funded through the district's Supportive, Achievement-Based and Flexible Environment (SAFE) grant.
"I know there are a lot of built-in tracing and data mechanisms in the SAFE grant so we can see which students are being served," she said. "We have to be very aware of who we serve and the effectiveness of that."
Contact the reporter, Dan Johnson, at [email protected].