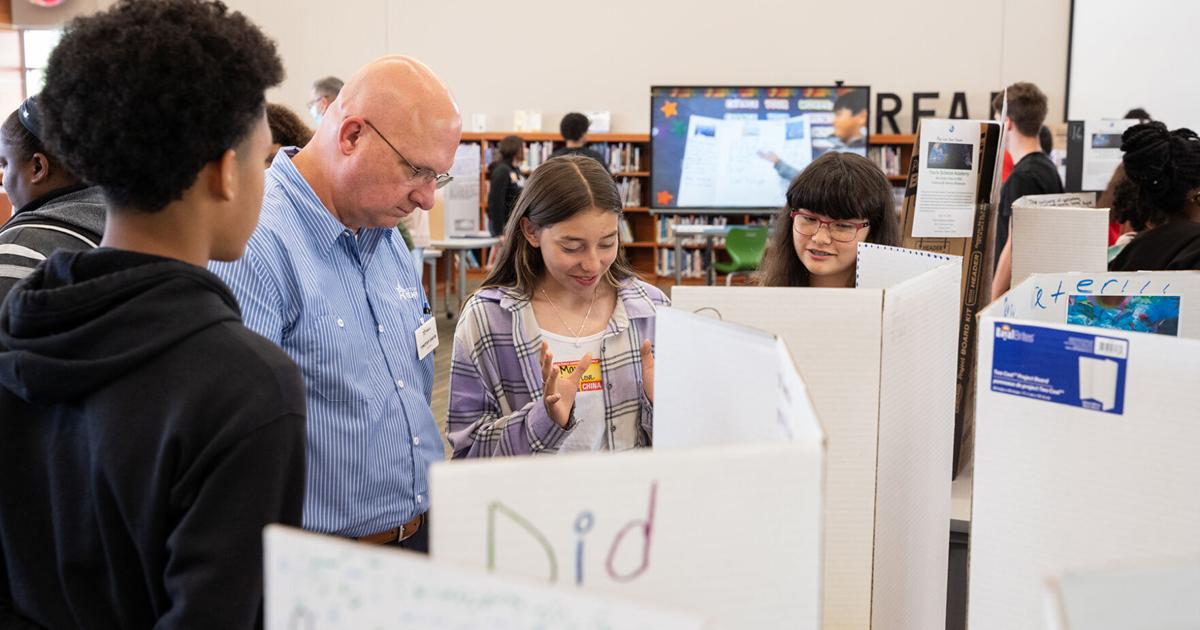 Travis students present Community Service Showcase projects | Region
Elizabeth Callaway, an eighth-grade student at Travis Science Academy, wanted to learn more about Foster Love Bell County, a nonprofit that unites the Central Texas community to care for people under of the child protection system.
"I felt really connected because my mom was an international adoptee from Korea when she was five," she told Telegram. "She doesn't like to talk about it but I think where she was was really bad because my family said she was really suspicious and scared and quiet when she came to see them. So that bothered me. really touched to know that I could help the children here.
Elizabeth, 14, stepped up with the help of classmates Maya Ramirez, 14, and Brion Williams, 13, and spent several months collecting donations for Foster Love Bell County.
"We thought it would be really nice if we donated to Foster Love Bell County, so we made flyers that we passed out," Elizabeth said. "We passed the word to our teachers, parents and neighbors, and they gave us donations the next day."
Those donations largely included pajamas and diapers, and were presented to Foster Love Bell County officials this week.
"I feel really good knowing that (the donations) are for a good cause that needs it," Ramirez said. "I would hate to be in that position and I think it will be a big help for them."
On Tuesday, Callaway, Ramirez and Williams had the opportunity to discuss their efforts at the Community Service Showcase at the Travis Science Academy — an event that nearly 260 eighth-graders will attend this year.
While some projects had a real community service component, others served as "infomercials" that raised awareness of issues that can arise locally and globally.
"Sex Trafficking Projects are for our students…so they know what sex trafficking is, what happens to victims, how to avoid being a victim and how to run away if you are caught by someone 'a," Kathy Cook, said the International Baccalaureate coordinator at the Travis Science Academy.
Superintendent Bobby Ott emphasized how incredibly beneficial events like the Community Service Showcase are.
"Part of education is keeping our students relevant, which allows them to research topics that are here and now," he said. "They learn to conduct academic research and give presentations, while learning to give back to their community. It's good for them. »
The fourth-year superintendent added that he was grateful to see local community leaders at Travis Science Academy listening to student concerns.
"I was listening to a conversation between a student and Temple Mayor Tim Davis, and a student actually asked about some of the resources and services the city provides to support or promote awareness of the sex trafficking, so I thought it was a good dialogue for students. to have these discussions and it's really good for our community leaders to engage with future community leaders…and that's what I see today.