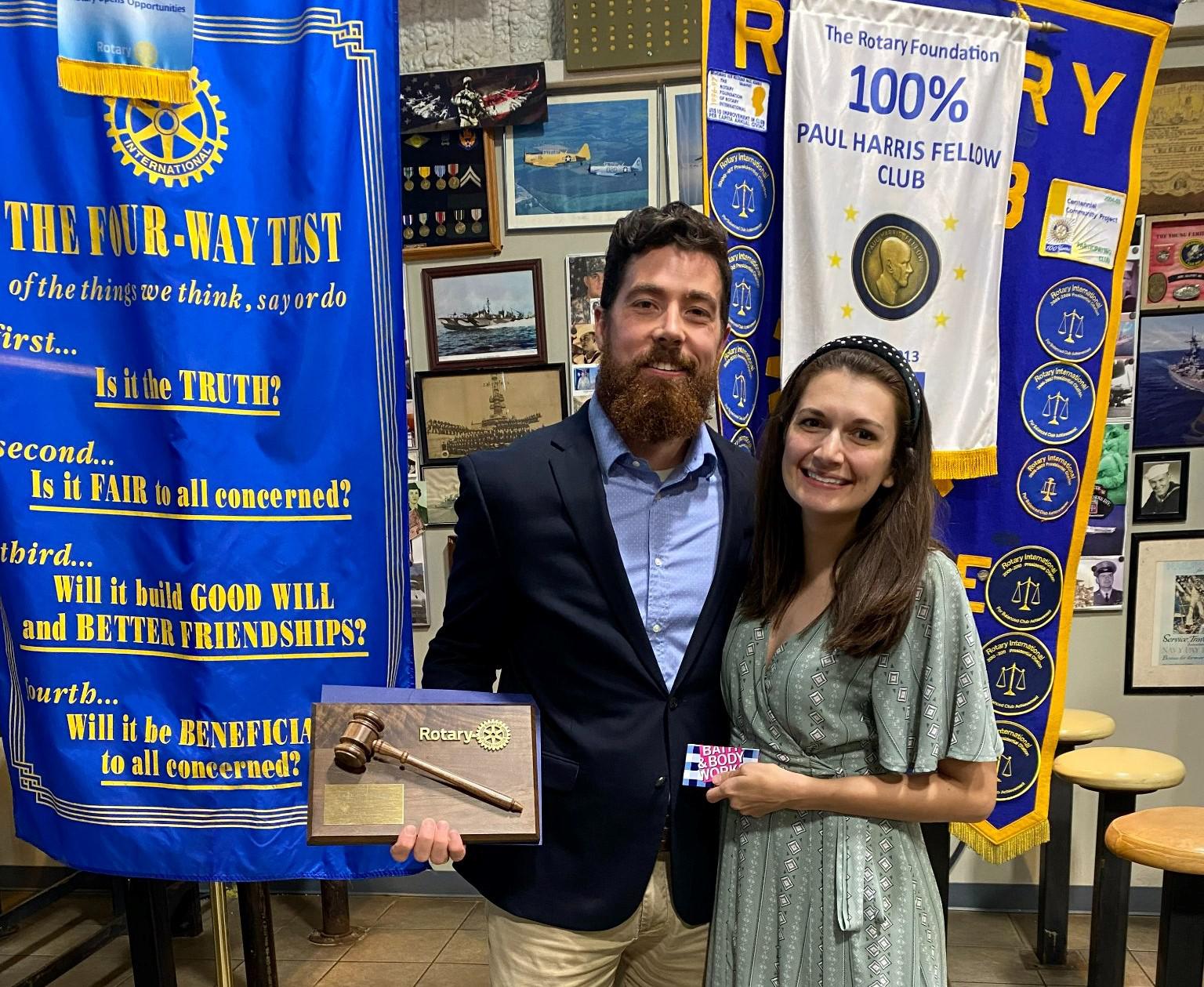 Tribute to Past Rotary Presidents of Conroe, Lake Conroe
Two Rotarians. One male, one female. In many ways, they couldn't be more different; in others, much the same. We celebrate Doris Lockey and Travis Walker today.
Travis Walker is the past president of the Rotary Club of Conroe. He joined Rotary in August 2016, at the request of an associate. Newly married at the time (married in May 2015), Travis was a professional under 30 in the early years of his career. Rotary proved to be a good choice for him as he expanded his network of professional and community services in the community. From the start of his Rotary membership, it became clear that Travis was a leader in the making. He and his wife Taylor have two beautiful young children and his career has blossomed.