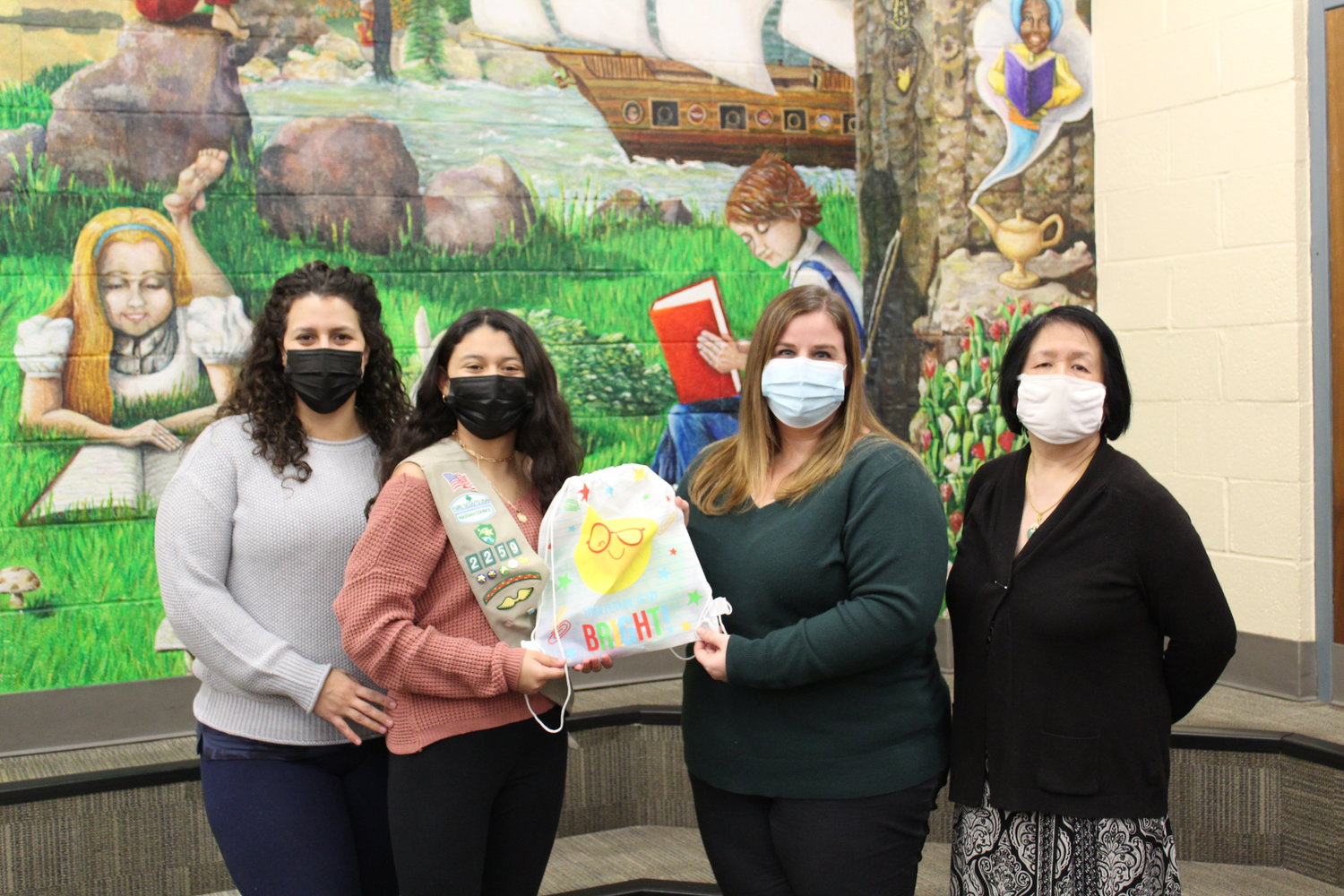 Valley Stream Girl Scout donates toys for tikes | Herald Community Newspapers
Girl Scout Second Cadet Vanessa Herrera, 13, of Girl Scout Troop 2259 delivered approximately 150 bags of toys that provide sensory stimulation for children to the Henry Waldinger Memorial Library on January 2. The community service project was part of getting her Silver Award. Thinking of her younger brother David, who was three at the start of the pandemic and is now six, she decided to help children of her brother's age demographic. Because children were missing the in-person programs at the library that Herrera enjoyed as a child due to Covid-19 concerns, she decided to donate toys to families that their children would normally have access to in the library during school hours. storytelling led by children's librarian Jaclyn Kunz, better known to children as Mrs. K.
The project lasted a year and a half. Herrera has had to fight back to receive donations, send email streams, track all of her progress, and will soon present a presentation of her work to her fellow Scouts in her troop. The hard work paid off when after soliciting donations, she received a response from toy suppliers including Amazon Oriental Trading and Make Sure Learning. who agreed to send toys.
"I grew up loving to read. I still read to this day and love playing with toys. It's a core part of who I am and how I grew up," Herrera said, further saying the project is very personal to her. The supplies will be distributed to regular online viewers of Mrs. K's Read-Aloud and Toddlers, Tots and Tykes Storytime and will also be available for pickup to interested parents.
For toddlers, the items will help with early skill development and language decay. Kunz said that when she wrote stories, songs and rhymes, she used rhythm instruments like shakers or beanbags because it helped early literacy skills, including phonological awareness. "The sounds that different words make when you make a sound [or] when you sing helps children break down language and helps them learn to read," Kunz said. "Acting is child's work."
Library manager Maime Eng explained how the storytime experience has changed for children after the pandemic. "When children came to the library before the pandemic, the children's librarian would hand out a scarf to each child and ask them to wave it at an appropriate time during a story. During the pandemic, this was not possible, but with toy kits at home, children will have a more enriched experience" during virtual story time.
While many parents remain cautious about in-person activities at the library for one of the most vulnerable populations, Kunz explained how Herrera's contribution will add excitement to virtual programs. "To give them something like that, I think it gives families and children a little boost to know that you are thinking of them, we are thinking of them … that we can say, we thought of you, or the community thought of you."
Herrera said the experience taught her many important lessons, like learning how to manage her time better and being proactive. With her Silver Award secured, Herrera is already thinking about other community projects she would like to do and encourages her fellow Scouts to do the same. Additionally, she is now considering what she needs to do for her Gold Award: a three- to four-year endeavor that will involve greater community involvement and leave a lasting mark on Valley Stream.
"There are a lot of things I want to do right now… It's great to see people who are my brother's age happy with toys that I would be happy with if I were that age, so I will definitely continue to do things like this in the future," she said.
This is not the first time the Girl Scouts have provided creative leadership and support to the library. At the start of the pandemic, the Girl Scouts taught a series of STEM classes on Saturday and Sunday. For residents who want to get involved with the library, Kunz encourages visitors to "spread the word about our programs and activities…because we struggle with foot traffic. And if anyone has any ideas for projects like this or other ideas, we always want to hear from them.