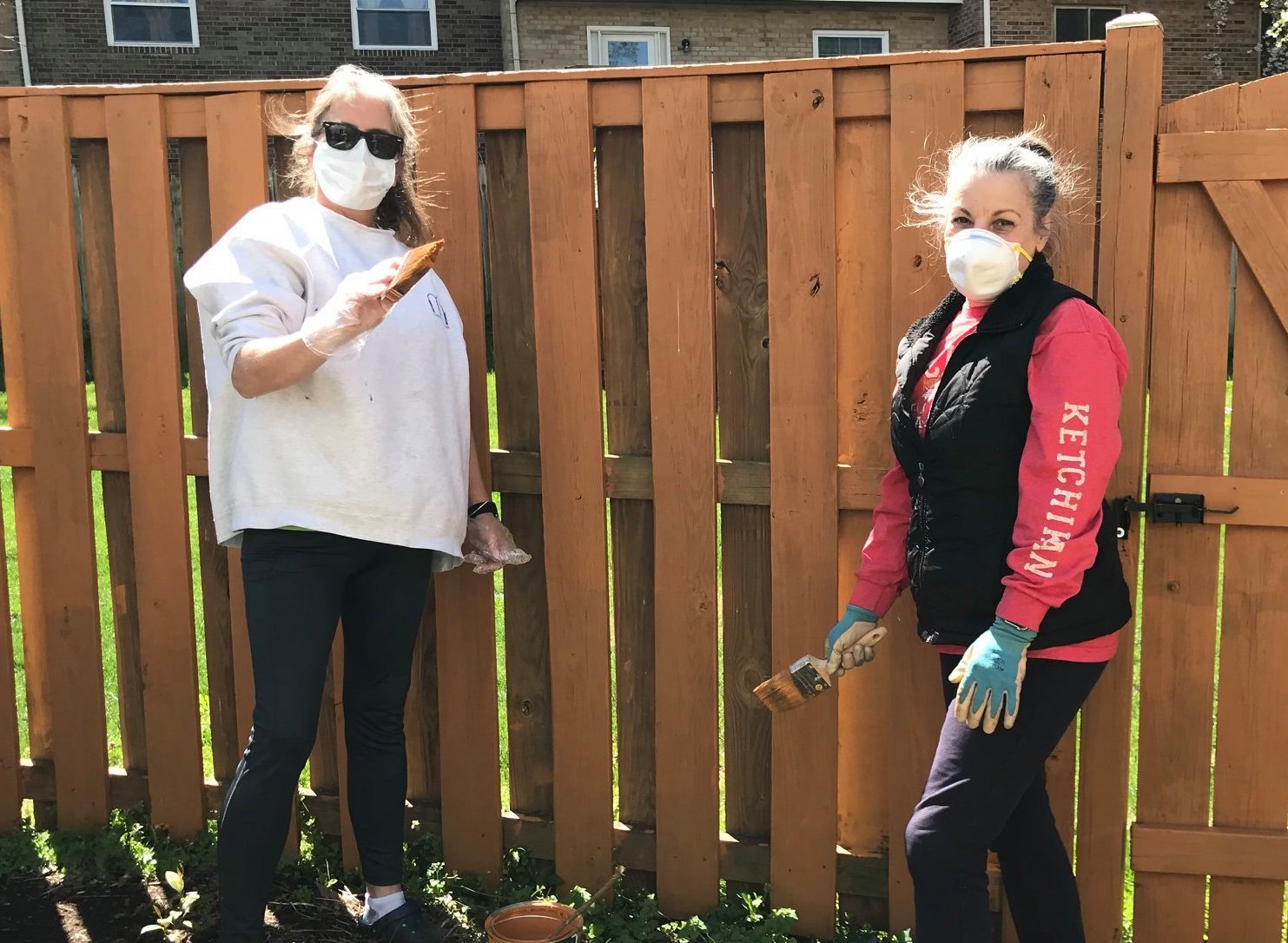 Volunteer Opportunities: Cleanup Days Return
Greetings, Prince William – Hooray, Keep Prince William Community Cleanups are back!
The first cleaning of 2022 is scheduled for February 26, from 10 a.m. to 12 p.m. Volunteers will meet at 7625 Aaron Lane, Manassas 20109. Volunteers aged 16 and over are welcome, volunteers under 16 must volunteer with a responsible adult. Cleaning supplies provided. You'll feel good about getting out in the fresh air and help beautify our community with your family and friends!
Please visithttps://bit.ly/3HDlBaY record. E-mail [email protected] to learn more.
Do you want to volunteer in 2022? Don't forget to visit our website, www.volunteerprincewilliam.org to see the many opportunities available to you! You can create a free account, browse/respond to volunteer opportunities, and learn more about our other programs in disaster services and alternative community services. Please contact Jan at[email protected] for more information.
You can have fun learning about disaster preparedness! Prince William Volunteer organizes an educational activity on emergency preparedness called "Disaster Risk » in collaboration with Manassas Park Municipal Library, February 17 at two o'clock, 11 a.m. and 6 p.m. The event will be streamed online via Zoom. Enjoy a fun game and learn crucial disaster preparedness information! Please visit the library's Facebook or Instagram pages on the day of the event to receive the Zoom link. Questions? Call the library at 703.335.8842 to learn more.

AFS Intercultural Programs is seeking volunteer host families and liaisons for high school exchange students coming to Virginia from over 90 countries in August and September. Sharing daily life with a teenager from another country and another culture is a rich and enriching experience and a wonderful way for you and your family to bring more understanding to the world. To meet students coming to your area, or to apply to be a volunteer host family, please visitwww.afsusa.org/host-family/. You can also complete an accommodation interest form and AFS will contact you,www.afsusa.org/host-family/get-started/. Please call 1.800.AFS.INFO (Option #2) for more information.

Independence Empowerment Center (IEC) always recruiting people to join their board of directors for a term of three years. Half of the board must include people with disabilities. Board members should have a sincere interest in the ability of people with disabilities to lead independent lives, a strong belief in the role of IEC in the community, and a willingness to advocate on behalf of a specific service population. Please call Dr. Lopez at 703.257.5400, ext. 117 for more information.
Medical Reserve Corps Support your local health department and your community during a public health emergency! Volunteers are needed to support several missions, including public health education and awareness, disease investigations, vaccination clinics, and more! Medical experience is not required; they have roles for everyone! Bilingual volunteers are particularly sought after. Volunteers must be 18 years old, complete minimal training, and pass a state background check to serve. Please complete an application at vamrc.org. Questions? Please email Amy at [email protected] for more information.
Do you know anyone (adult or child) who has been particularly outstanding in supporting the community? You can nominate someone for the Daily Light Point Price, which honors those who use their hearts, hands and minds to strengthen communities and solve problems! Please visit the Daily Points of Light page atwww.pointoflight.org/dailypointoflight/ to learn more. Visit www.pointoflight.org to see the inspiring stories of Daily Point of Light grantees.
Prince William Soil and Water Conservation District getting ready for the 2022 Big County Waterway/Wetland Cleanup, scheduled for March 5, from 9 a.m. to 12 p.m. If you like a clean environment, this is a great event for you! Come celebrate the county's first trash trap and spoil this beautiful scenic spot on the Potomac Heritage National Scenic Trail. Cleaning supplies provided; boots/waders are recommended. To register, go tohttps://www.pwtsc.org/. Please email [email protected] to learn more.
Mark your calendar! Prince William Conservation Alliance holds its annual meeting Free tree gift March 5, 10 a.m. to 12 p.m. at Tackett's Mill in Lake Ridge. This is a drive-in event, the 250 first responders with a ticket will receive two free seedlings for their yard. Please visit https://bit.ly/3umUKMI record. What a wonderful way to welcome spring!
Is your group looking for a volunteer opportunity? the SERVE Shelter needs groups of 5-7 volunteers who can cook meals in 2022 for guests staying there. Meals can be prepared at home for approximately 60 people and dropped off at SERVE in Manassas or can be prepared and served on site at the shelter. You'll feel great providing the warmth of a nutritious, home-cooked meal to homeless people! Please email [email protected] for more information.
If you are looking for other opportunities, be sure to call our wonderful team at Volunteer Prince William at 703.369.5292. You can also visit our website at www.volunteerprincewilliam.org. Thank you so much for all you do in our community.