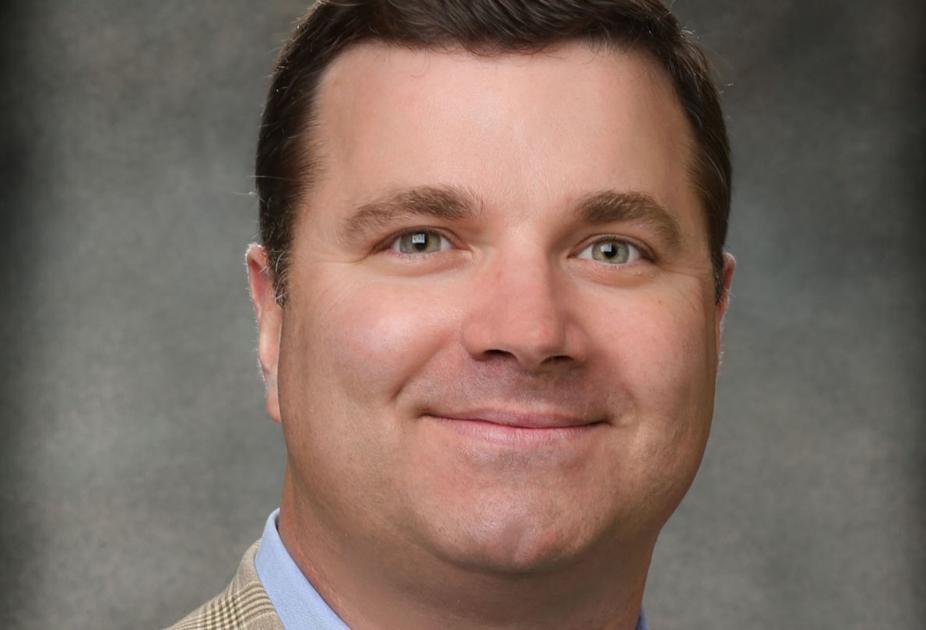 Wagnon's departure raises questions, concerns in the community | Health
The departure of Will Wagnon as CEO of St. John's Health has left a bitter taste in the mouths of many, not least because of the size of his severance package.
According to the "for good reason" resignation portion of Wagnon's contract, St. John's was forced to fire him with a million dollar severance package, even though he only worked six months. On social media, residents called his starting salary a "golden parachute", "unethical" and "disgusting".
Former St. John's nurse anesthetist Molly Breslin has similar feelings.
"Our hospital administration, board of directors and consultants saw fit to draft a contract for this gentleman and allowed him to leave our community with $ 1.5 million after six months," she said. "It's just not acceptable."
Wagnon came to St. John's after two decades with HCA Healthcare, a national for-profit hospital chain. His last job with HCA was at Henrico, Parham and Retreat Doctors' Hospital in Virginia, a job he apparently quit on short notice, emailing staff on a Thursday and leaving the next day, according to the Richmond Times-Dispatch. .
As a private company, HCA was under no obligation to provide details of Wagnon's departure, and the only statement either made was a representative for the company saying he wished to "move on. more time with his family ". St. John's, on the other hand, is a public community hospital with more stringent reporting requirements.
Still, the hospital's board didn't provide much context, voting to accept Wagnon's resignation in a public session but otherwise remaining a mom. Board chair Sue Critzer said Wyoming privacy laws prevent the board from giving out more information.
In response to a request for public records, the hospital provided Wagnon's schedule for his last three weeks on the job. He shows his last full day on the St. John's campus was July 19, a week before his resignation was accepted.
In his final week, for which attorney Tom Lubnau confirmed Wagnon was paid, his schedule only shows a meeting at the Wort Hotel and one with representatives from St. John's in the conference room. from Idaho Falls Community Hospital, although the schedule does not specify who was in the meeting. Other than a small block of work on July 23, Wagnon doesn't seem to have had much planned last week.
Critzer had previously spoken with Wagnon's News & Program Guide, confirming that his last day at the physical office was Monday of this week. She provided no reason why Wagnon remained an employee but did not work last week, again citing privacy laws.
The hospital has made statements about previous CEO departures, including when the board fired CEO Jim Schuessler in 2009. that the issue "created an atmosphere of stress and uncertainty for our hospital staff."
Critzer told News & Guide that the current board is delivering what it legally can.
"We have made similar statements that this is an unfortunate situation and that we made a decision which we believe was mutually beneficial for everyone," she said.
What is not clear is whether the hospital could have negotiated a different severance package. Public relations consultant Alexa Kinney, who the hospital hired in mid-July, said such severance packages were common among companies she worked with.
The inclusion of such severance pay could boil down to broader market forces. Former hospital trustee Barbara Herz said she had no direct knowledge of conversations regarding the contract or Wagnon's departure, but said St. John's was likely required to match the salary , social benefits and the structure of the contract with other hospitals in the country.
"The number looks horrible," she said. "The problem is the markets; it is supply and demand.
The News & Guide also reached out to WittKieffer, the research firm that helped find Wagnon, to ask about the research and contract negotiations, but the company did not respond to multiple requests for comment.
The combination of a short tenure, large payment and lack of information regarding Wagnon's departure has given way to rumors. This speculation has reached the hospital's board of directors, Critzer said, but the directors would not waive their pledge to confidentiality.
For community members like Breslin, the lack of information on severance pay is frustrating. St. John's faces a host of challenges, including the labor and nursing shortage created by the Jackson housing crisis.
In light of these issues and the freezing of increases for nurses for almost two years, Wagnon's price for six months of work stings.
"We are a publicly funded hospital with huge community service needs, and we have a staffing crisis and a housing crisis," Breslin said. "It's just not acceptable."
Critzer said she was "saddened" by the idea that the community may have lost confidence in the board or the hospital following Wagnon's departure. To alleviate any mistrust, she believes the hospital needs to focus on its mission, although she did not give details.
"As an organization, we need to devote our energy and focus to saving lives and taking care of our community," she said.
If Breslin is revealing the thoughts of the community right now, it may require a concerted effort.
"I had a recent visit to emergency care here in Jackson, and they're going to send me a bill for what the insurance doesn't cover," she said. "They're going to get a letter explaining why I'm not footing the bill, because I don't want my money going to corporate raiders."